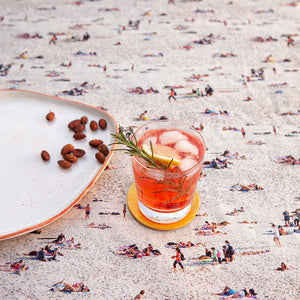 Tablecloth Afternoon, Tamarama
Sale price Price $495.00 AUD Regular price
Transform your table setting with our stunning linen tablecloths. Made from a luxurious cotton linen blend that is milled in Geelong, Victoria, and digitally printed to capture the tones and textures of our beaches and rock pools, each tablecloth is a real statement.
With its sandy hues and little pops of color, Afternoon at Tamarama represents the eclectic blend of beachgoers on a lazy Summer afternoon.
Seats 8-10. Measures 280cm x 150cm.