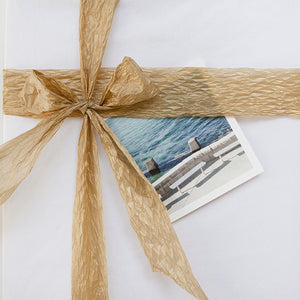 Cards "Curves, Coogee Ocean Pool"
Sale price Price $38.00 Regular price
Tucked into a cliff face just near Coogee Surf Club, this ocean pool has character and charm. It's shorter than most, but beloved by locals. It's a place to chat, swim or just sit and admire the breathtaking view.
Premium quality square cards with a beautiful textured finish.  12cm x 12cm (4.7" x 4.7").
Blank inside, for every occasion. Set of 10.