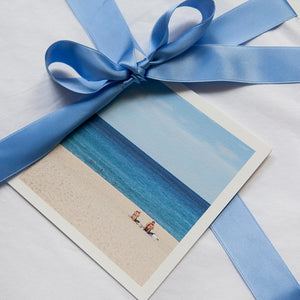 Cards "Coogee Beach"
Sale price Price $55.00 AUD Regular price
With its calm surf and pale sand, Coogee Beach is a balm when the sun is out. The beach is sheltered by a rocky island called Wedding Cake Island, and is bookended by two ocean pools. Plonk down on a towel and just take in all that beautiful blue. 
Premium quality square cards with a beautiful textured finish.  12cm x 12cm (4.7" x 4.7").
Blank inside, for every occasion. Set of 10.