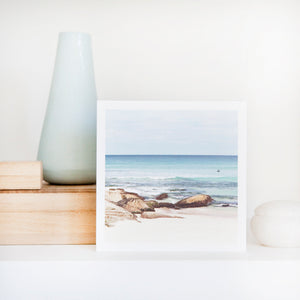 Cards "Tamarama Winter"
Sale price Price $55.00 AUD Regular price
I took this photo of a lone surfer at Tamarama Beach one Winter's day. Calm and serene, the colours are extraordinary. 
Premium quality cards with a beautiful textured finish.  Blank inside, for every occasion. Each card 12cm x 12cm (4.7" x 4.7"). Set of 10.